Little Gem's
Website Maintenance Plan
Are you worried about your website?
You love the look of it from the "front of stage" but are worried about what is happening "behind the scenes"?
Looking at the images below…
Are you nodding?
Can you see yourself and your website woes and worries?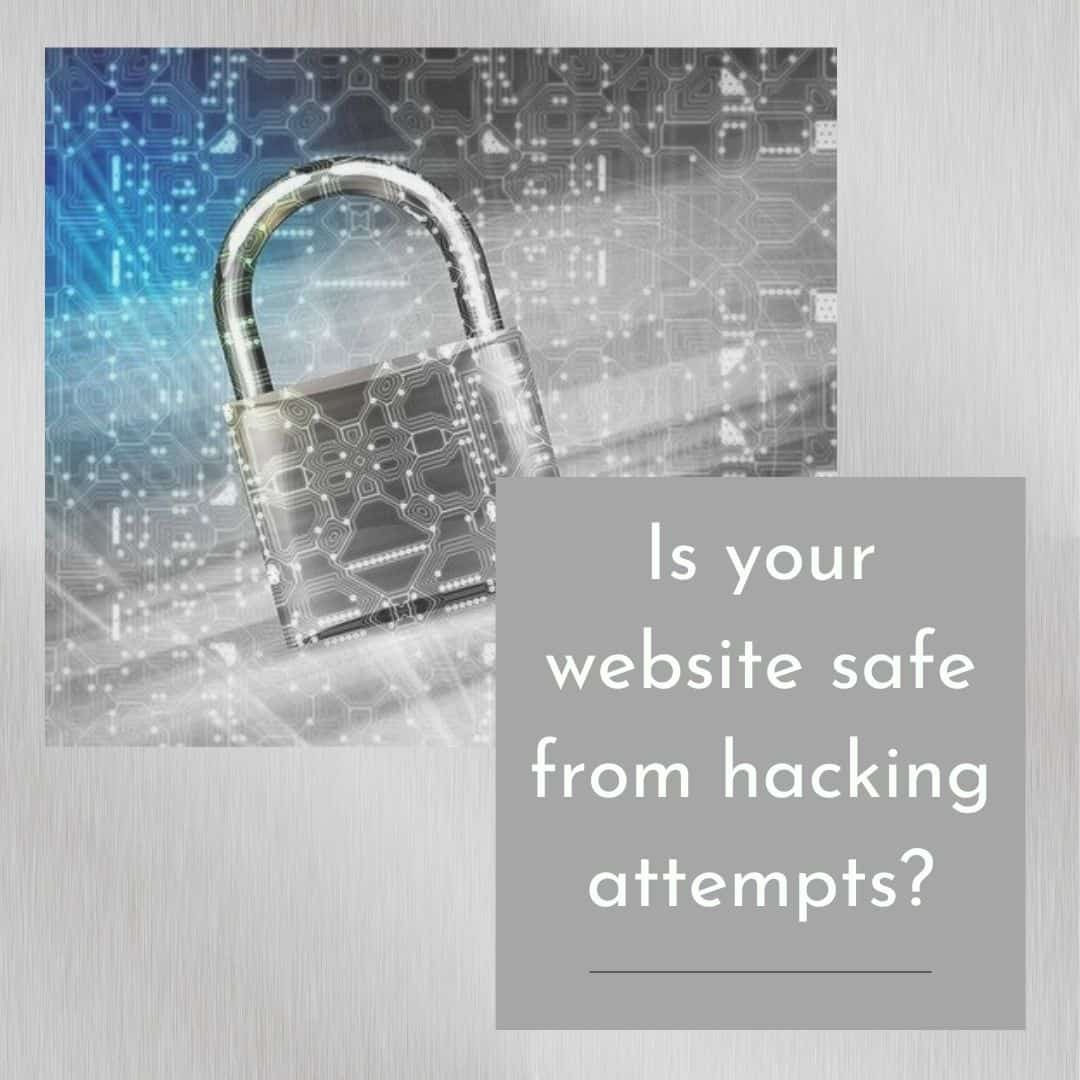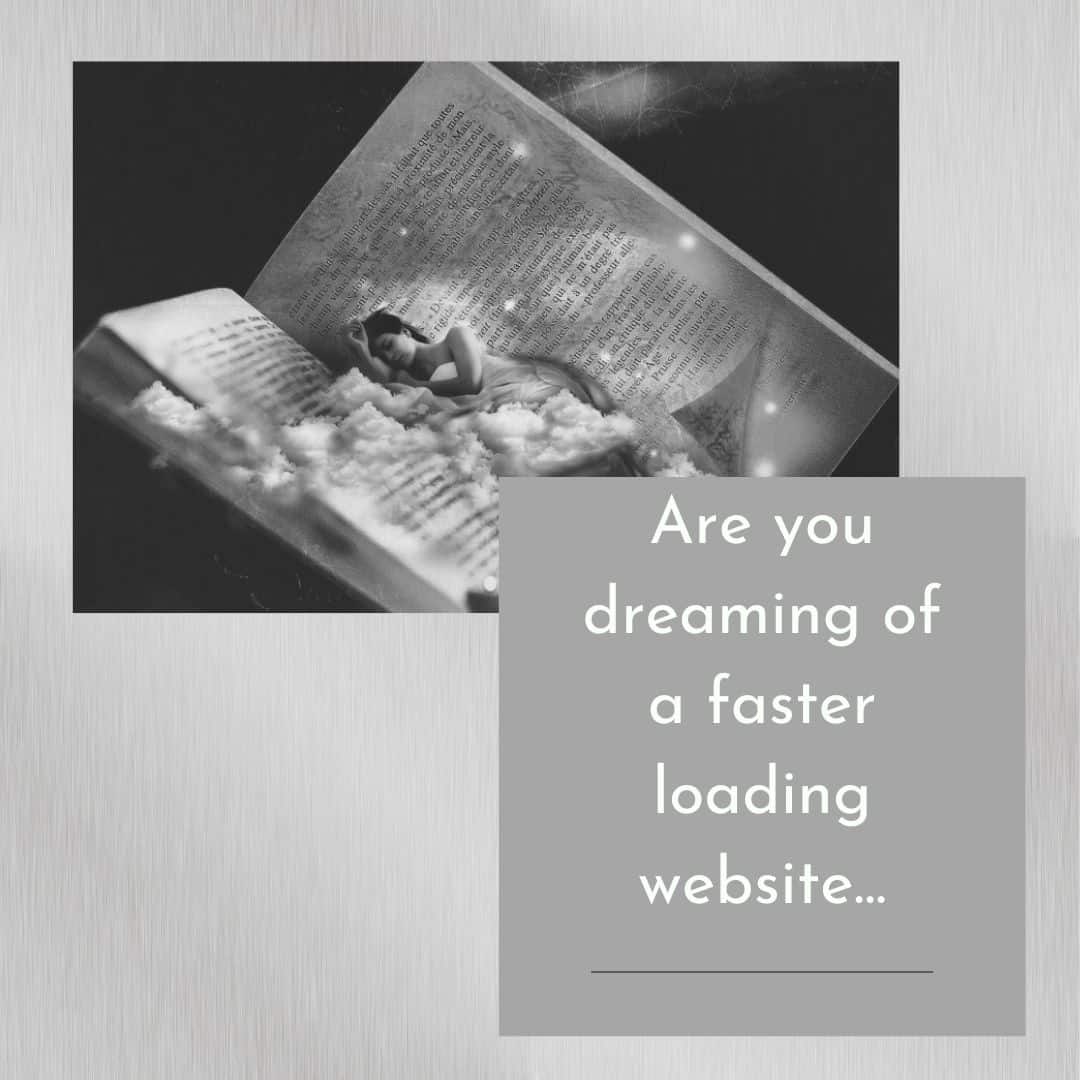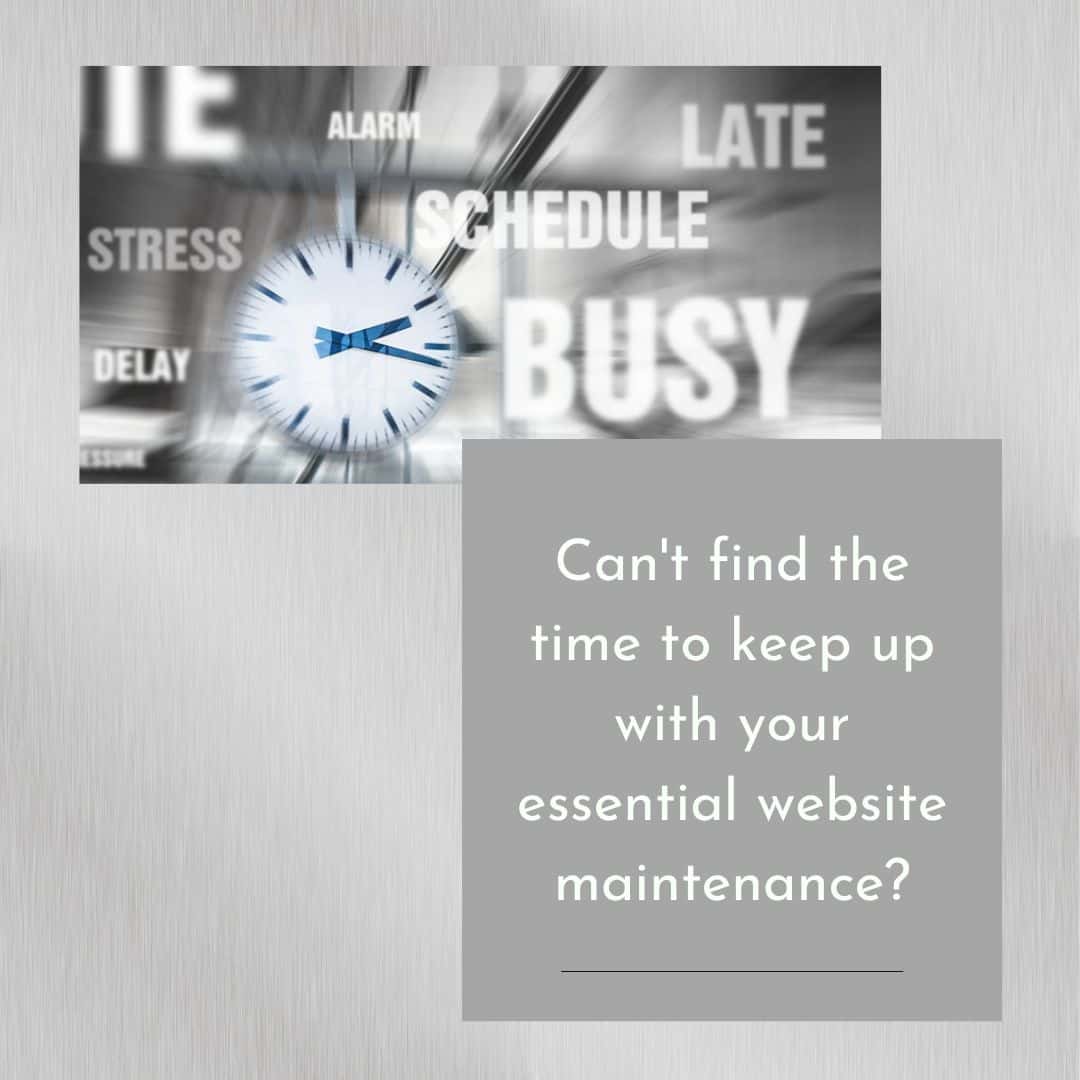 Please don't worry…

You aren't alone and you've come to the right place…

Little Gem's Care & Protect Website Maintenance Plan…
Is the perfect solution and will give you peace of mind that your website is always secure and performing as it should do.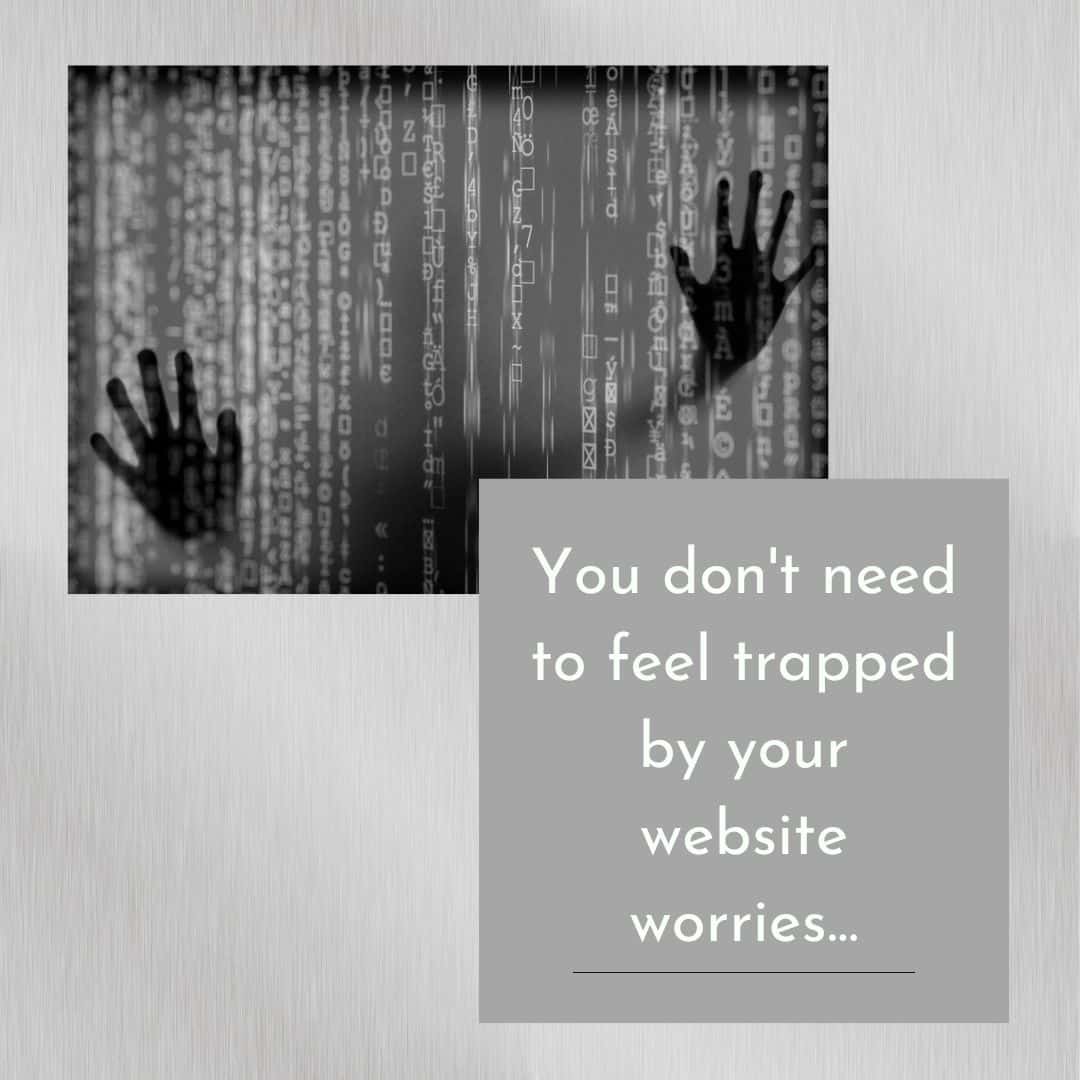 I am really pleased with the website maintenance plan with Little Gem VA Business Services.   I originally wasn't convinced I even needed it but was surprised at how detailed and important the outcome of the reports is. 
It has been really useful to monitor the security, performance and updates, to name a few of the checks made. 
In my case it highlighted some security breaches which could have been very costly to my business.
The detailed report arrives monthly and Sharon is very efficient and responds really quickly and in detail to any questions.  
I personally feel it is a great investment for my business. The value I get from this is huge.
You are a savvy, small biz owner…



And I'm sure you know how to take care of your website…

You know, those essential, security critical, must-do tasks…
But just because you can…
It doesn't mean you have to!
Sharon's attention to detail in both her work and communication is exemplary and trusting her with the maintenance of our website was an easy decision.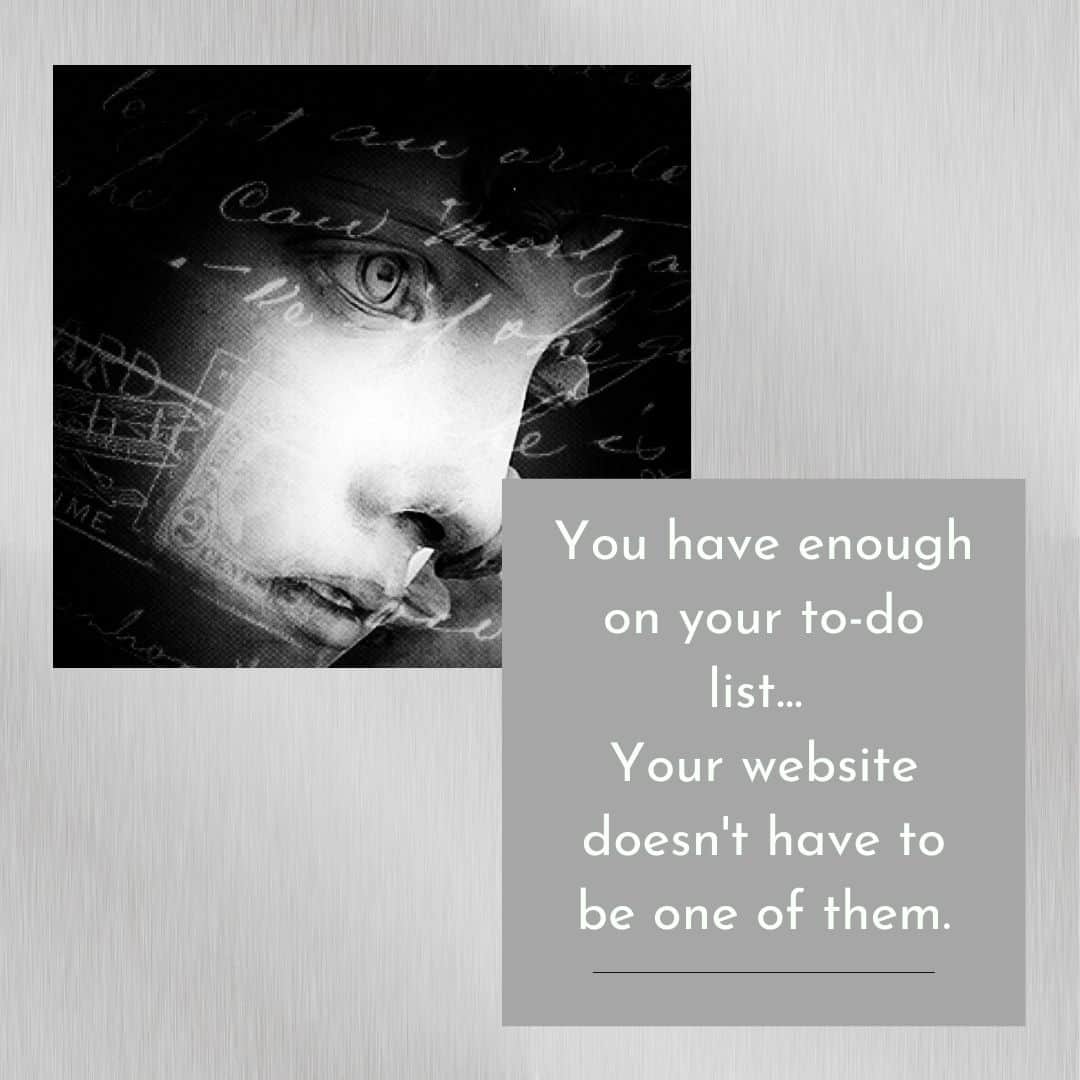 Having Sharon take such good care of my website demands is a relief and joy to me. 
I am not technically inclined and yet need to have my details "out there". 
Sharon oversees my WordPress website with any updates I need and there is also a monthly Maintenance Plan that I subscribe to. 
Because of Sharon, I can be current and informed, knowing what needs attention and that she will keep abreast of any changes I need to make. 
My requests for changes to my website are always done very quickly.
She is delightful to engage with, always warm and clear and above all, patient!
Little Gem's Care & Protect Website Maintenance Plan



offers many layers of support…
Peace of Mind Package - £35
Daily Website Backups
WordPress Core Theme Software Updates

Theme & Plugin Updates

Safety & Security Checks

Weekly Optimisation Checks

Email Support
+ FREE Monthly Report
Plan is on a monthly basis and can be cancelled at any time. Terms apply
Extra Peace of Mind Package - £45
Daily Website Backups
WordPress Core Theme Software Updates

Theme & Plugin Updates

Safety & Security Checks

Database Optimisation Checks

Email Support
Up/Downtime Monitoring
Broken Link Checks
Woo Commerce Analysis
15 minutes Website Updates
+ FREE Monthly Report

Plan is on a monthly basis and can be cancelled at any time. Terms apply
Sharon helped me sort out my mess of a website. She helped me with the tech stuff, the appearance and performance too and helped me with problems I have been trying to solve for a while.
She is really clear on her pricing, excellent at communicating and helpful with her suggestions. She is a joy to work with and I would highly recommend her if you too need "sorting out"!
Is the maintenance plan only for WordPress websites?
Yes, this plan is for WordPress websites only however if you require any support with updating/amending/changing existing content on your Wix or Squarespace website I am able to help with this and it would be charged at my hourly VA Tech rate. Please send me a message if you'd like to find out more: info@littlegemva.com
How often do you back up my website and where is the backup stored?
Websites are backed up on a daily basis and the backups are stored in a secure, off site, cloud storage facility. You don't need to worry about access to this, should anything happen and you wish to revert back to a previous backup, I will be able to assist you with this.
How often do you update the core WordPress theme?
I monitor this on a weekly basis and when a new update is available and as long as no problems are reported for the new update, this will be carried out during my weekly maintenance checks.
How often do you update other Themes & Plugins?
These are monitored on a weekly basis and when new updates are available, I will update as necessary to ensure the continued secure and smooth running of your website.
What is optimisation and why do I need it?
Website optimisation checks are carried out on a weekly basis and any spam comments are cleared and if any updates have been carried out on your website, optimisation cleans behind the scenes to ensure the smooth and secure running of your website. (it's a bit more techie than that but it will have an impact over time on your website if these checks aren't carried out)
Why are performance checks important?
Performance is checked on a weekly basis and will indicate the loading speed of your website. If it is showing as loading quite slowly over the course of a month, I can suggest options to increase the speed performance of your website for you.
There are many plans similar to this one out there… why is your plan different?
Most plans will only monitor a website on a monthly basis and any core theme updates, plugin updates etc are only carried out on a monthly basis. My plan ensures that I have my eyes on your website on a weekly basis. If during the course of a week I have a notification regarding your website that is urgent, I'll make sure it is carried out for you.
Other plans may use a lot of automation to provide this type of support but I like to make sure I am hands on each week and keeping a close eye on everything behind the scenes of your website for you.
What do you do to keep my website safe from hackers?
I will be adding security monitoring plugins to your WordPress dashboard as part of the initial set up process for your maintenance plan and this will flag any potential hacking attempts and from there, I will ensure they are locked out from any future attempts.
No one can ever promise a website won't be hacked but at least you will have the peace of mind you need, knowing all that can be done to monitor this, is being carried out for you and the software I install and use should give you the protection your website needs.
I have another question… can you help?
Sharon has been an amazing support for maintaining client websites. Highlighting and amending issues as they arose, especially in relation to Plugins and Security and advising on the best way forward – something some IT support companies had been very lax in doing! 
She certainly knows her stuff. 
Highly recommend her maintenance packages for peace of mind.
Your website is a window into your business world and I understand how important it is to find the correct plan for your requirements.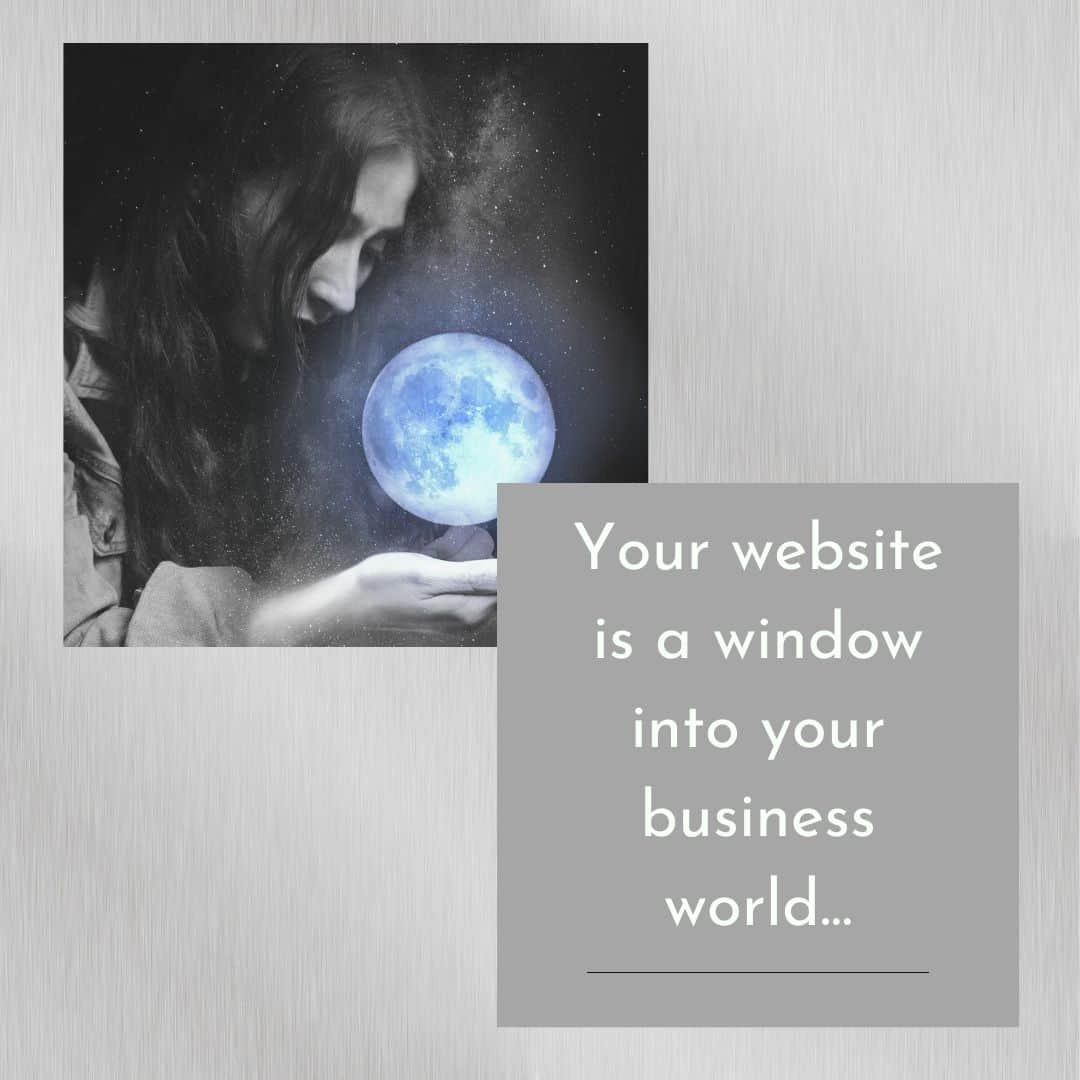 I really appreciate hugely what you do for me and your amazing tech abilities that I am so lacking in.
It does feel very good to outsource all of these things and my website feels safe in your hands.
You are brilliant and I truly appreciate the work and support you provide.
YOU ARE A STAR!

You do this sort of task really well.  You have a lovely way about you, tenacious, take things forward, you ask, not shy in coming forward and in such a nice and lovely, no nonsense way, it's a joy to behold.
You're kick ass and energetic and get sh*t done!